A few episodes ago, our co-hosts at Tapau Please spoke up about the lack of initiative from Singaporeans to return their own trays after eating. Fast forward a few weeks, and BAM, it's like the government heard us and is now imposing a fine for those who refuse to return their trays. This frowned-upon behaviour has been occurring for many, many years, but it's really the opportune time to reinforce this, given the concern of hygiene in this pandemic.
So, of course, we had to reach out to you, our audience, and seek your thoughts on the recent mandate meted out by the government, starting 1 June 2021.
Safe to say, your opinions were divided and made for reflective insight for our discussion. We also theorised several reasons why the government has come to this decision to implement fines to encourage the initiative of returning trays—although it is admittedly a very Singaporean reflex to simply impose a fine if you want to enforce behaviour.
While we recognise not all members of the public are able-bodied to independently return their own trays after a meal, we strongly believe it's a considerate and hygienic action that takes little effort when it comes to public cleanliness. For those of you who still lean on the crux of "not giving cleaners a job to do", you might want to educate yourself on what cleaners actually do and realise most of them are, unfortunately, elderly employees. It's 2021, and it's appalling the number of people who still believe they have "paid" the fee for cleaning and not need to do their teeny, tiny part for a cleaner, greener Singapore.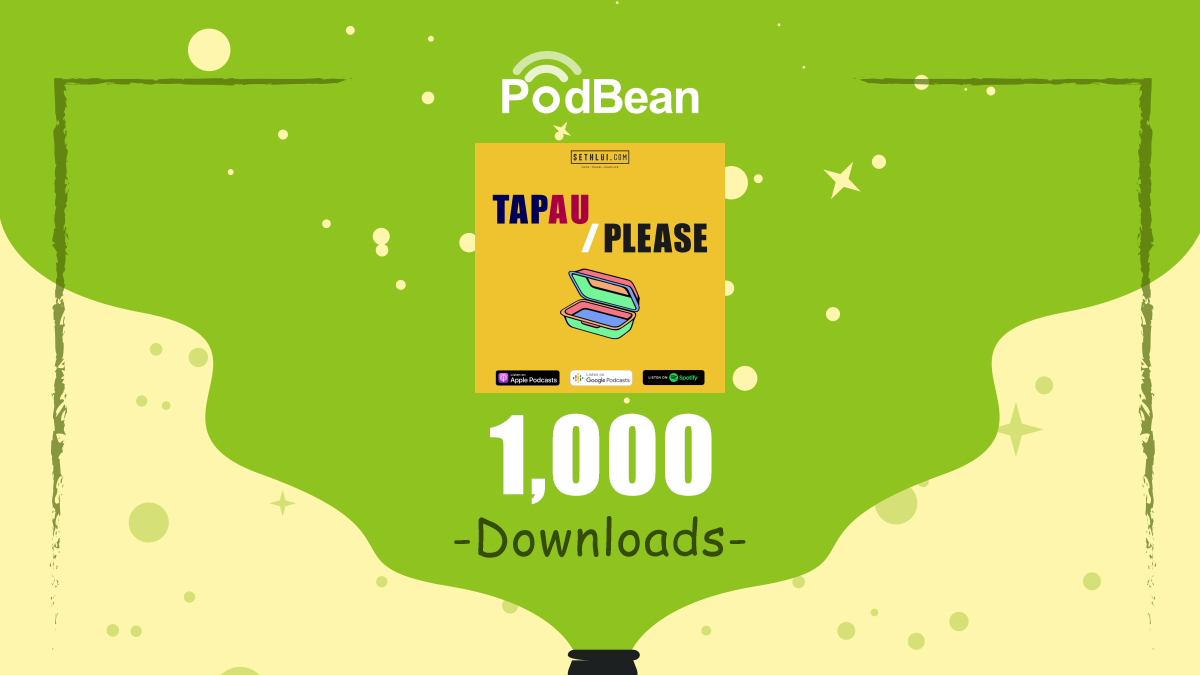 In other great news, we've surpassed 1,000 unique downloads (2,639 downloads, actually) since the inception of Tapau Please. We love creating these episodes for you, and if you enjoy them, please help spread the love and share them with every foodie you know. Better yet, let us know what you'd like us to discuss on a future episode and we'll see what we can do!
If you still have opinions to share on this topic, feel free to share in the Facebook post of this article (but please be kind to one another), and, of course, for all episodes of Tapau Please, head to Podbean, Spotify, Google Podcasts, and Apple Podcasts.
Other articles you might like:
'Tapau Please' by SethLui.com: Epi #035 — We're not born craving junk food
Phase 2 (Heightened Alert): 10 hawker deals for delivery & pick-up